Counselling in Wiltshire
Offering Face to Face Appointments in Corsham.
Also Offering Telephone Sessions.
Fees from £25 to £75 per session.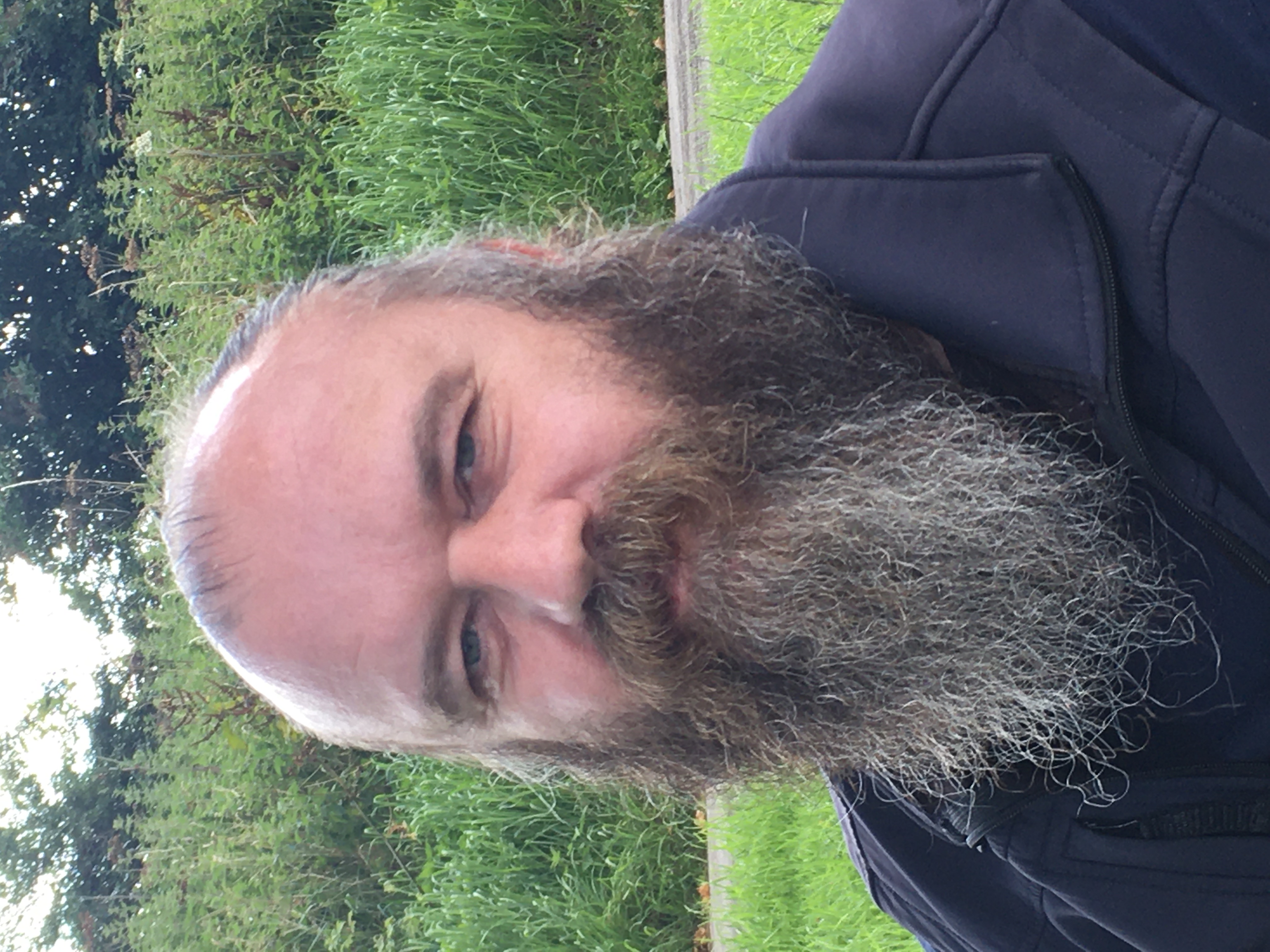 "May the golden thread of humanity connect all so that love and healing can be" (Andy Meads, 2016)
"Although perhaps naive, each day I wish and hope for peace in the world for all humanity" (Andy Meads, 2022).
Hello, my name is Andy and thank you for taking time to look at my website. I work as a counsellor primarily offering face to face appointments in Corsham area of Wiltshire.

The image above of people walking in a crowded street holds many different stories of humanity. It could be Bath, Chippenham, Corsham, Melksham, Trowbridge or it could be anywhere. Some people may feel part of a community with a sense of belonging. Yet some people may feel alone or even lost when surrounded by others.

For some people, therapy can offer a confidential space, some time and a place away from the crowd to talk through any worries or fears or explore what they may need or what is on their mind or how they are feeling. Counselling can offer an opportunity to be heard and listened to without judgement.

Reaching out and seeking support can feel daunting particularly if you don't know what to expect. However, taking the first step in finding some help may be the beginning of a new and healing journey. It may also help you find a different way to relate to yourself and others, and to find a different way of being in this world.

As part of my training to become a counsellor, I recall my own journey when initially seeking personal therapy and how hard it was to trust someone and tell them my story. From exploring some of my conscious and unconscious thoughts and feelings, I was able to integrate my sense of self and experienced personal growth.

People tend to seek counselling when something about their life needs to be more understood. This could be intrusive or repetitive negative thoughts and/or beliefs about self and/or others. Reasons for seeking counselling might be about certain behaviours and beliefs that seem to be getting in the way of how someone wants to live their life. Some people may feel confused about traumatic events in their life or confused about certain challenges. It may be that such feelings as anger, fear, anxiety, guilt, hate or sadness are present, and the reasons may not be fully known or understood. Sometimes, people may have lived for years, even decades grappling with, coping, surviving and getting-on with life whilst such negative thoughts, behaviours, beliefs and feelings impact on the meaning and quality of daily life.

Attending and being-in counselling can be hard. It can take time and energy to understand what has happened and find self-awareness. Counselling will not take away or change what has happened. Counselling can be about taking time for yourself, perhaps for the first time in a long time or even the first time ever to help find some new perspectives on your life.

Counselling is about reaching out and perhaps grappling with some unknown, something unconsciously held within, a new discovery about yourself and perhaps finding a new curiosity about your life.
As your counsellor, I will not tell you what to do or give you the answers but rather I will 'walk alongside you' without judgement. Metaphorically, as I 'walk alongside you', I may hold up a torch as you explore along an individual path of self discovery. I always aim to work in a way that shows compassion.
As a qualified Humanistic and Integrative counsellor, if you choose to work with me I will value your uniqueness, listen to you and witness your story. During counselling, you may find the way through the challenges you are currently facing by talking openly within a safe and confidential space.
Another aspect to being in a safe and confidential counselling relationship is that things can emerge from being in a deeper relationship with your-self, which often offers glimpses of the potential life-long personal enquiry all human beings may connect with.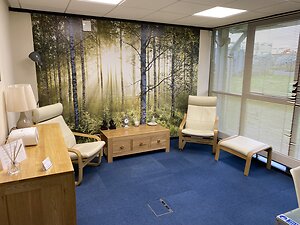 Face to Face Counselling:
My Face to Face sessions currently take place in a wonderful practice room in Corsham, which is within easy reach of surrounding areas including Bath, Melksham, Chippenham, Trowbridge.


Telephone Counselling
Although some people prefer Face to Face sessions, others choose to work via telephone.

Telephone counselling enables people from outside the Chippenham, Trowbridge, Corsham, Melksham and Bath areas to be able to access counselling with me without needing to travel long distances.
Scale of charges for Counselling Sessions:
People are currently facing lots of financial pressures due to the cost of living crisis.

For this reason, as a counsellor I have decided to offer a scale of charges and my hope is that this will enable people to continue to access support during these difficult and uncertain times.

My scale of charges ranges from £25 to £75 per session depending on individual financial circumstances. However, I do not ask for any evidence of income but simply ask what people can afford and wish to pay for their therapy.

From my counselling income, I donate to the Samaritans.
Next Steps
Next Step - Do you want an Initial Phone Consultation?

If you are interested in working with me as your counsellor, then email me on the link provided and I will email you a couple of dates/times for an Initial Phone Consultation. If you have any specific days/times when you can attend counselling, then let me know this in your email.

An Initial Phone Consultation generally lasts up to 50 minutes.

There is a charge of £15 for each Initial Phone Consultation, which needs to be paid in advance, and is non-refundable.

Please note: although my aim is to respond within 48 hours after I have received your referral email, at times, can take up to 2 weeks and this is due to the high demand for counselling.